I love purples (lilac is my favorite flower, you know.) So I have several Campanula and Violet patterns...
The dainty Lilac Time is my favorite pattern and very difficult to find. I consider myself to be very fortunate to have these in my collection!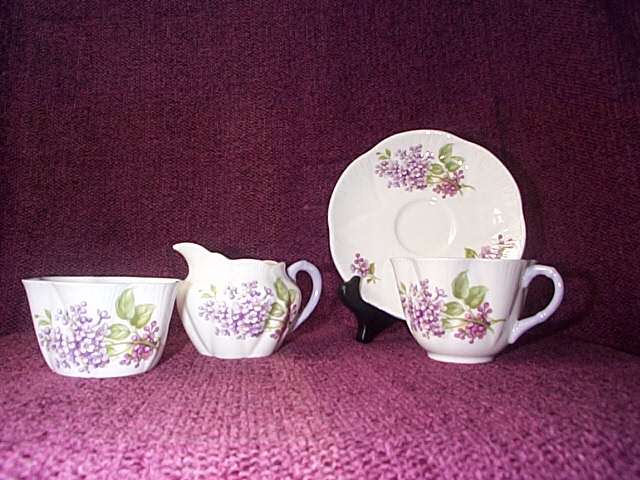 These are some examples of Campanula cups and saucers, sugars and creamers in the dainty shape.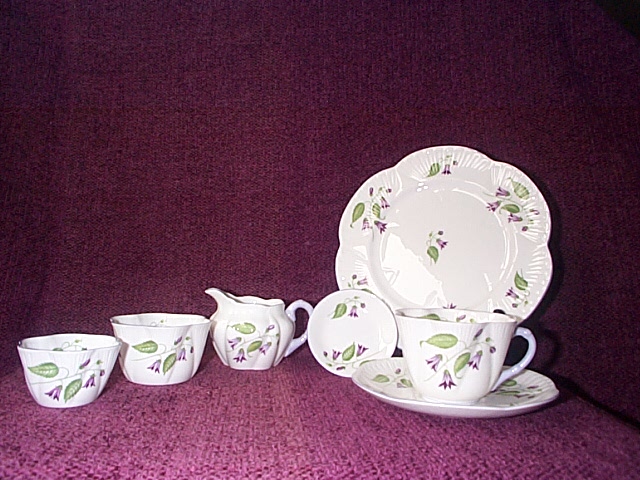 The campanula butter pat is a find!

Favorites
Some of my favorite purple patterns, such as:

Lilac Time
Campanula

Purple Pansy Chintz