Shelley produced some of the loveliest chintz. I am fortunate enough to have some examples in my collection!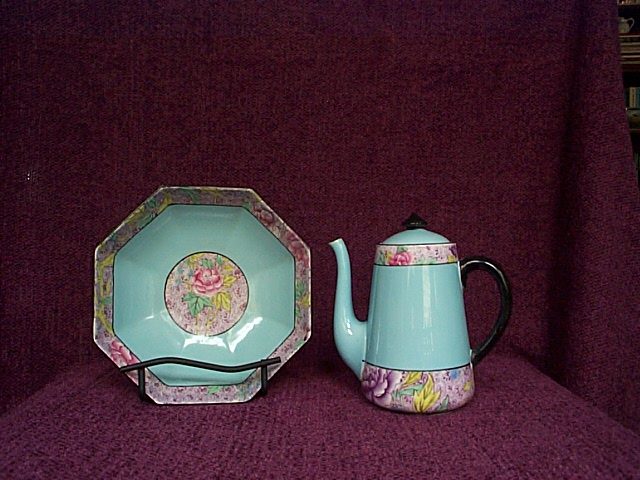 The set above is a fruit bowl and an individual size coffee pot from a breakfast set.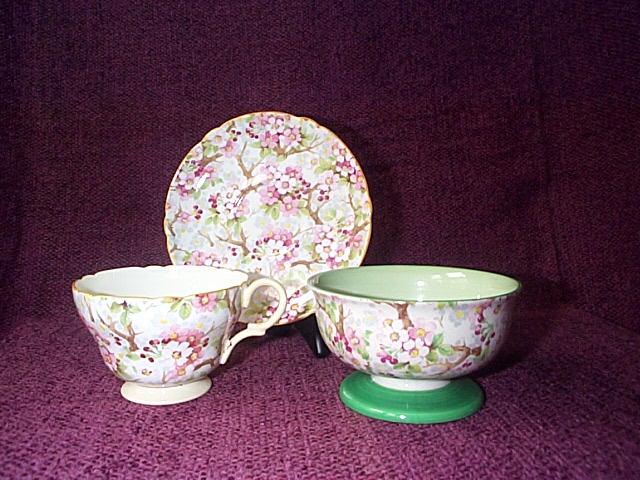 The cup and saucer set and the bowl have the maytime chintz litho. I like it a lot because it reminds me of apple blossoms.

Here I'll describe another picture from my vacation.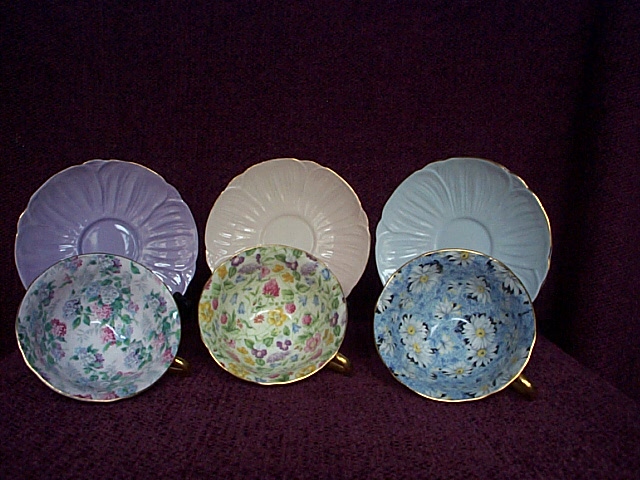 These are oleander shape teacups and saucers with chintz interiors.