I've been collecting miniatures for years! I couldn't resist sharing some of my photos with you!
I think these two mini Steiff bears are adorable!
I'm especially proud of the miniature shaker boxes. I purchased them from a mill in New Hampshire where they were handcrafted by a miniature artisan.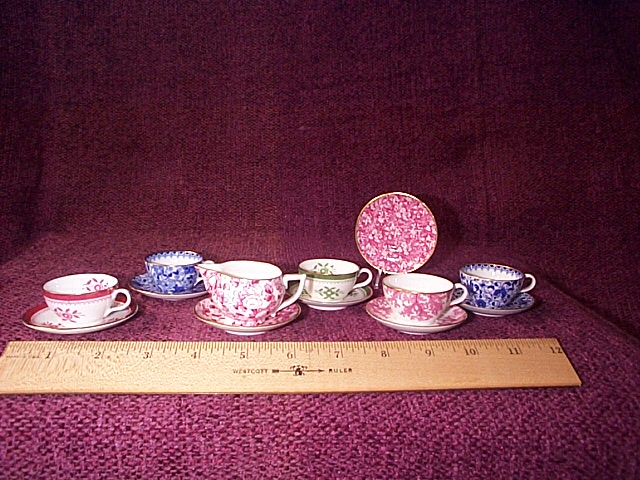 I'm also very partial to Spode miniatures. They are beautifully crafted and take up less space than their full size counterparts.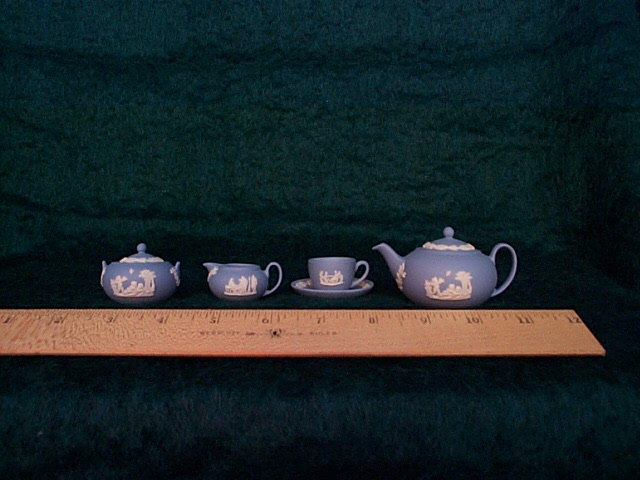 This is a miniature Wedgwood teaset I purchased several years ago.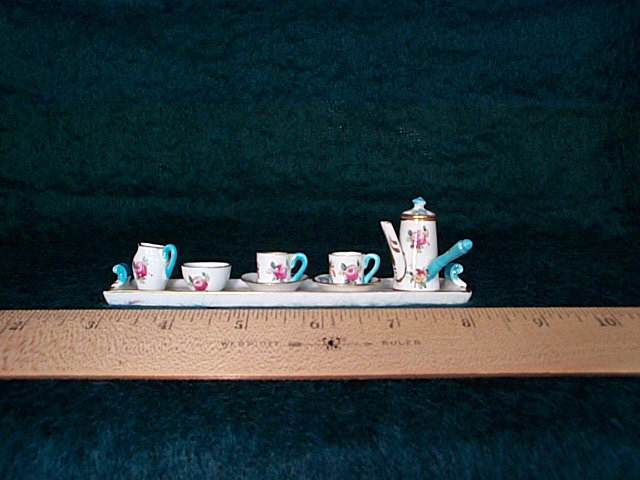 This is a miniature Staffordshire tea set. It's so cute! I know it's very old because the porcelain has many visible impurities. Younger Staffordshire has whiter bone china without the brown spots that indicate impurities.